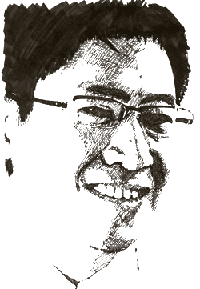 About
HeartzMail was launched by Samuel Koh (@samueltruly), lead developer and founder, and operates in Singapore.
Its always special and memorable when someone receives a real greeting card, something that can be touched, felt and kept.
We passionately deliver this experience consistently for our users. With CuratedDesigns™, our users trust us with creating that difference for them so that they would stand apart from the competition. We value this trust dearly and its a constant motivation for us to continually innovate and make things easier, better and more beautiful for you.
Supporting You
Behind HeartzMail's simplicity is a blend of sophisticated technologies and artistic sensibilities. The HeartzMail web application's user interface is designed to adapt to multiple desktop and mobile devices. You can access HeartzMail on your desktop PC, on the move with your tablet and especially your mobile phone.
At the backend, HeartzMail is powered by state-of-the-art cloud technologies on Amazon Web Services, giving you one of the fastest access speed possible. We are fanatical about optimizations for user experience. This cloud architecture is then seamlessly integrated with our print production system, employing a technical framework that allows for both art and technology to flourish and scale.
It is a joy to serve you and we sincerely hope that you will enjoy HeartzMail as we continue to focus on delivering an experience that is memorable for both you and your recipients.